Formula one cars in London
Not the best pictures we've ever taken, but it was packed, and the cars we just so close !
They wanted to limited them to 30MPH, but the teams pointed out that below 60MPH they would overheat ! So they went as fast as they could !

Sights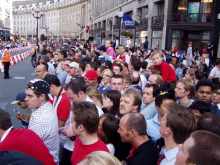 This is just how busy it was..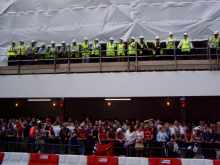 Although this lot had a good view they had to evict about 60 people from thier scaffolding!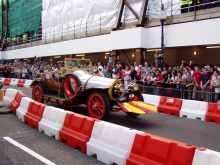 They had to close the shop for an evening, so why not use the car !

Jordan - Nigel Mansell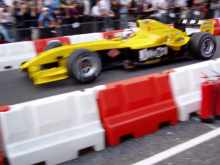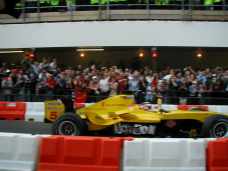 Toyota - Cristiano da Matta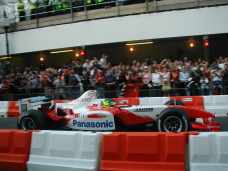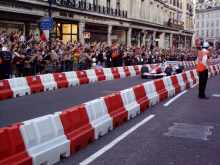 Ferrari - Luca Badoer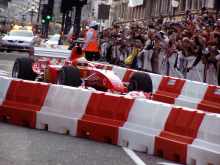 BAR Honda - Jenson Button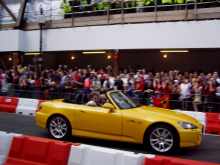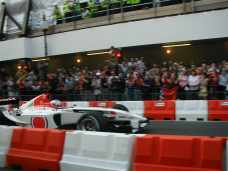 Minardi - Zsolt Baumgartner & passenger !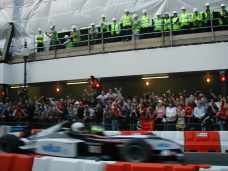 BMW Williams F1 - Juan Pablo Montoya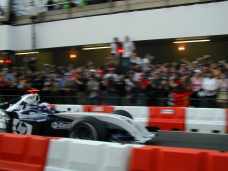 McLaren Mercedes - David Coulthard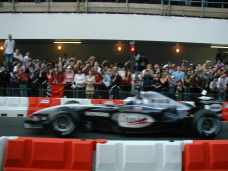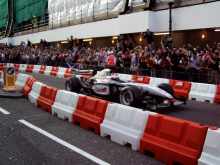 Jaguar - Martin Brundle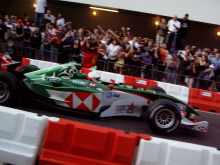 ---
Links
Homepage.
My Goodwood photos pages...
My car/bike page
Copyright © 1998..2014 Roger Walker. All rights reserved.
This work is licenced under a Creative Commons Licence.


This page was lasted updated on Friday, 12-Sep-2008 10:26:50 BST